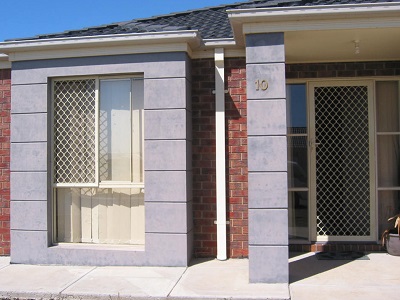 SECURITY DOORS ROSANNA
Just Doors & Screens are the leading team for security doors in the Rosanna area, becoming well-known for the durability and reliability of our products. Thanks to our focus on quality service, we have truly become the one-stop shop for all your door and window security needs.
Sliding or Hinged Screen Doors for Rosanna
When you install one of our security doors at your Rosanna home, you can be sure loved ones and belongings are completely secure. Additionally, security doors with a fly screen still let sunlight and cool air into the home, creating a more comfortable home environment.
Decorative Security Screen Doors for Rosanna
Our steel and aluminium security screen doors are designed to be functional and unobtrusive, however if you're searching for a statement piece, then why not have a look at our range of decorative security screen doors? Rosanna locals can find one that's perfect for their home, from a Federation flair with leadlight style panels, to something in an Art Deco, or simple, modern style.
Maximum Strength Steel Security Doors for Rosanna
Our range of security doors in Rosanna include:
In addition to security doors, Rosanna can also count on Just Doors & Screens for roller shutters, sliding doors, stacker doors, clear view doors, pet doors and window grilles.
Ensure your home is protected from every angle with our extensive product range.
Fixed or Retractable Fly Screens for Rosanna
With the right set of fly screens, Rosanna residents can get more enjoyment from their home year-round. Let the fresh air in while keeping flying insects out. You can choose tough pet proof mesh, or retractable fly screens that are there when you need them, and conveniently out of the way when you don't.
Talk to us today on 0439 316 641 to discover the most suitable security solution for your needs.