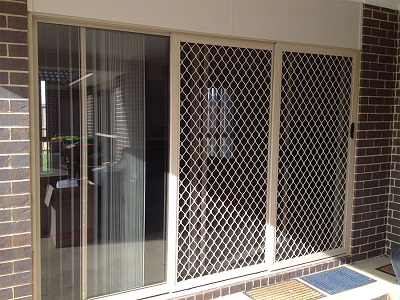 SECURITY DOORS FAIRFIELD
Are you worried about your home security? Do you wish you could fortify your home without the need for unsightly fences and bulky grilles? Just Doors & Screens can help, offering sleek and durable security doors in Fairfield and the surrounding suburbs.
Sliding or Hinged Screen Doors for Fairfield
There's more to our security screens than just good looks – each one of our products is constructed using high-quality materials and professionally installed by our team to ensure optimal performance. As well as providing an extra layer of security to your home, security screens with a mesh screen also allow you to enjoy natural sunlight and a cool breeze without exposing your home to risk.
Decorative Security Screen Doors for Fairfield
The expert team at Just Doors & Screens can also customise any order, meaning you can tweak the colour and style of your security door to your exact tastes. Invest in your home security today by speaking to Just Doors & Screens about our security screen doors in Fairfield!
Maximum Strength Steel Security Doors for Fairfield
In addition to our quality security doors, Fairfield locals can also turn to us for roller shutters, sliding security doors, stainless steel doors, stacker doors, clear view doors, pet doors, window grilles and fly screens. Just give us a call on 0439 316 641 to work out the right option for your home.
Fixed or Retractable Fly Screens for Fairfield
Let in the best of the outdoors, or enjoy better indoor/outdoor entertaining with our practical and durable fly screens. Fairfield locals can choose the style that is right for their home. We have fly screens for doors and windows with pet proof mesh, as well as clever retractable fly screens that are there when you want them, and out of the way when you don't.