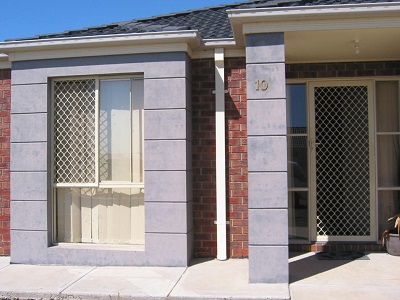 SECURITY DOORS GREENSBOROUGH
Just Doors & Screens are proud to offer an extensive range of security doors to Greensborough locals looking to better protect their homes. Our commitment to creating durable and worthwhile products means your security door will continue to protect your property and valuables for years to come. Make the right investment by speaking to Just Doors & Screens about our security doors in Greensborough today!
Sliding or Hinged Screen Doors for Greensborough
Just Doors & Screens have the skills and expertise to fully customise your order, allowing you to choose your desired material, style and colour. As we offer both aluminium and steel security screen doors in Greensborough, you can be sure you will end up with a product that meets your needs to a tee.
Decorative Security Screen Doors for Greensborough
In addition to security and fly screen doors, Greensborough residents can find an array of roller shutters, sliding doors, stacker doors, clear view doors, pet doors and window grilles at Just Doors & Screens. Don't leave your home security in the hands of any other team than Just Doors & Screens!
All our designs have a certain functional elegance to them, but if you are searching for something truly special, then you may wish to check out our decorative range. You can choose the decorative scrollwork, geometric bars, or leadlight inserts that suit your style.
Maximum Strength Steel Security Doors for Greensborough
As the experts in security doors, Greensborough locals can know their security is in the right hands with Just Doors & Screens. Give us a call today on 0439 316 641 for a quote or to discuss your security requirements.
Fixed or Retractable Fly Screens for Greensborough
Talk to our team about the fly screens Greensborough locals can count on to gain more enjoyment from their home. With better ventilation you can enjoy a cool cross breeze or more efficient evaporative cooling. We have a range of styles, including pet proof or bushfire rated mesh, and you can choose fixed frame or retractable fly screens to meet your needs.