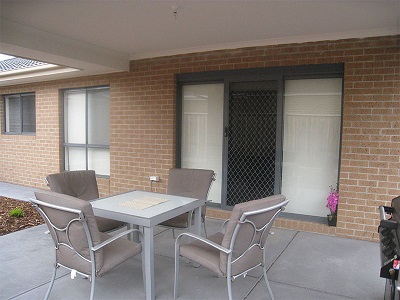 Security Doors Pascoe Vale
Do you want to feel that your home is safe and secure, without the feeling that you are living in a fortress? With our security doors, Pascoe Vale homeowners can have it all. Our security screen doors provide you with peace of mind, whilst also looking great, and providing the benefits of better ventilation for your home.
Sliding or Hinged Screen Doors for Pascoe Vale
With our extensive range of screen doors, Pascoe Vale locals can find the right design for any house or doorway style. Choose sliding doors that make the transition between indoor and outdoor entertaining effortless, or provide the front door with clever one-way-visibility mesh. The X-Guard mesh range allows you to see out, without passers-by being able to see in.
Decorative Security Screen Doors for Pascoe Vale
One of the many ways customers can customise their security screen doors, is with the addition of decorative bars, patterns, scrollwork, or even glass or coloured disc inserts. From Art Deco and Federation styles, to simple patterns that will suit a more modern home, we have something for everyone, and a variety of powder coating options to make sure you get the look you want from our decorative aluminium doors.
Maximum Strength Steel Security Doors for Pascoe Vale
Tough enough to protect you home, but with a design that ensures aesthetic appeal, our steel security doors offer the best in form and function. Choose the mesh that best suits your needs, and your customised security door is ready for installation.
Fixed or Retractable Fly Screens for Pascoe Vale
Let the best of the outdoors in – enjoying sunny days and cool breezes, as well as better ventilation for your home, without letting any pesky insects in at the same time. You can choose tough pet-proof mesh, or the retractable fly screens that will work with casement windows, stacker doors, and other areas where traditionally framed fly screens won't work.
To obtain their free measure and quote for security doors or fly screens, Pascoe Vale locals can contact the helpful team at Just Doors & Screens today.