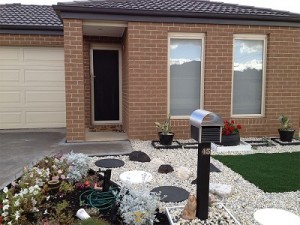 Security Doors and Screens Dallas
Have you been looking for a way to add extra protection to your home in Dallas? Have you been worried about recent crime statistics in your area? Just Doors & Screens can help, offering quality screen and security doors to Dallas homes of all shapes and sizes.
Our security screen doors work wonders to protect your home, being constructed from durable materials. By installing a screen door to your Dallas home, you can significantly deter criminals and make a break-in near impossible. In addition to the safety they provide, security doors also allow you to live more comfortably, as you can leave your front door open but keep your fly screen security door closed to let air and sunshine into the home.
Just Doors & Screens are also proud to say that we can fully customise any order, allowing you to choose the style and colour of your security door. Make an investment in your family's safety by speaking to us about our security doors in Dallas today!
Roller Shutters, Screen Doors & Fly Screen in Dallas
In addition to our high-quality security doors, Dallas residents can also acquire roller shutters, sliding security doors, stainless steel doors, stacker doors, clear view doors, pet doors, window grilles and fly screens from Just Doors & Screens. Give us a call on 0439 316 641 to see what is possible for your property!