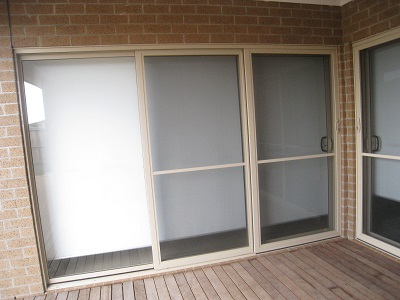 SECURITY DOORS WOLLERT
Planning to put your house on the market any time soon? Then you might want to add something to increase the value of your house, with an excellent option being Just Doors & Screens' security doors for Wollert homes. People today need a safe and secure environment for living, raising their children, entertaining their friends and family, gardening or simply enjoying their backyard. Many companies have come up with security solutions like fences, doors, windows, and bars.
Security doors and window screens are an exceptional choice for those protective Melburnians who wish to look after their families and belongings.
Sliding or Hinged Screen Doors for Wollert
An investment at this time will result in a life of comfort and convenience for you and your family in the future. Security features in window screens need not be expensive. With Just Doors & Screens' range of high-quality, customisable security screen doors, Wollert locals can find the right service to fit their budget.
You do not have to compromise in terms of sunlight or ventilation either, because the fine aluminium mesh installed on windows and doors creates a free and uninterrupted passage of air and light.
Decorative Security Screen Doors for Wollert
Just Doors & Screens offer various security screen doors to Wollert properties, providing three kinds of window protection. The options include:
Aluminium Mesh Installation:
Fine, thin, and porous wires designed and welded to provide protection against minute flying creatures while allowing the sunlight to pass.
Steel bars are welded to the frames of the window to provide strong protection and avoid break-ins that are a potential threat to you and your family.
Bars with pointed edges give a more classic appeal to houses. The designs and colour schemes are chosen according to the exterior of the house, and might be of the colonial form, princely look, old rustic bars etc. that are trendier for modern exteriors.
Maximum Strength Steel Security Doors for Wollert
Our security doors in Wollert are designed according to the specifications of your choice. For maximum air ventilation and passage of sunlight, choose the style of mesh that will suit your purpose.
Our 2 - 3 inch wide steel frames are stronger and an optimum choice for window screens. Aluminium or metal alloy frames need a 6 inch width to show the same strength. Also, the 2 - 3 inch wide steel frames allow 40% more airflow and visibility than aluminium or other frames.
These security screens are made with marine grade 316 stainless-steel hinges and frames to make sure the doors stand upright and do not bend to one side or at an angle that creates squeaking sounds. This kind of squeaking is sure to get your mind racing if you hear it in the middle of the night, making you suspect that someone could have opened the door!
Fixed or Retractable Fly Screens for Wollert
With a range of mesh options available for our fly screens, Wollert homeowners can find exactly what they want at Just Doors & Screens. We have pet proof or bushfire rated mesh, as well as clever one-way-visibility mesh so that you can see out without others seeing in.
Our fixed frame fly screens will suit a number of window styles, while our retractable fly screens can be fitted to doorways, or casement windows. The fly screen's there when you want it, and out of the way when you don't.
Security Shutters Wollert
At Just Doors & Screens, we believe in serving all of Melbourne with the essentials of home security fixtures.
Security shutters are the most secure window covering you could opt for, an ideal solution for businesses or homeowners who want to fully secure their premises at night. Thanks to our sturdy security shutters, Wollert property owners can sleep easy knowing their surrounds are completely secure.
As we work with only the most durable materials and offer custom options, you will be able to make a truly worthwhile investment that will enhance the safety and value of your property. Whether you need security screen doors or security shutters, Wollert locals can count on Just Doors & Screens.
It's time to boost the security of your property – give Just Doors & Screens a call on 0439 316 641 for a free quote now!