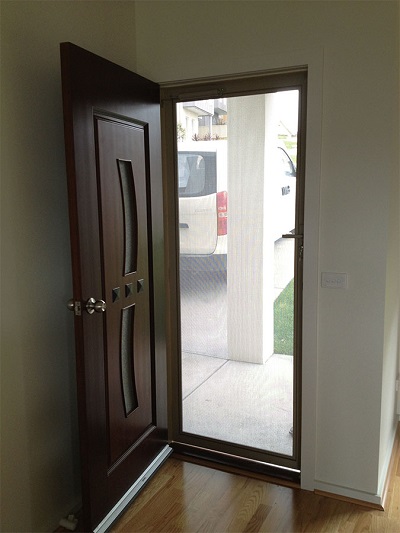 Security Door Thomastown
When it comes to your family's security there should be no compromise. One needs to ensure they are all safe and protected in the comfort of your home. Just Doors & Screens offer a fantastic range of Security Doors and Security Screen Doors in Thomastown to provide maximum protection for you and your family.
All of our security screen doors in Thomastown are made from a durable and strong aluminium. Our security doors for Thomastown properties are built to withstand a challenge, with the team at Just Doors & Screens using the highest-quality materials paired with our extensive technical knowledge to deliver a superior product. Once your custom security door has been designed, our installers will flawlessly and professionally install your new door.
Security Screen Doors Thomastown
If you have been looking to further fortify your fly screen door, Thomastown locals can be sure we have the right solutions. At Just Doors & Screens, we provide a number of optional extras to provide a superior end result, including:
Hinged Door Closer
Sliding Door Closer
Steel Security Bars
Hinged Door Lock – 3-point Lock
Single Hinged Door Lock
Sliding Door Lock
For security screens in Thomastown with a difference, Just Doors & Screens are the clear choice!
Security Roller Shutters Thomastown
In addition to secure your doorways, security shutters are also an important addition to your windows. Just Doors & Screens offer additional window protection in the form of roller and security shutters in Thomastown. With the addition of security roller shutters, Thomastown properties can completely shield their windows when locking up for the night, providing complete peace of mind.
If you have been looking to secure your property with security screens or roller shutters, Thomastown locals can rely on Just Doors & Screens for a superior quality product that is expertly installed.