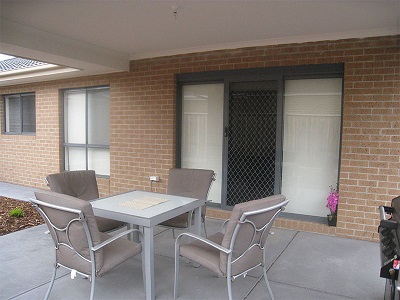 Security Doors Fawkner
Secure your home, and feel like you are living in a castle, not a fortress, with our stylish yet robust security doors. Fawkner locals can rely on the team from Just Doors & Screens – we have been operating within the local area for over thirty years, and we remain a family owned business.
We're proud of our highly experienced and reliable staff, and we offer seniors' and pensioners' discounts, so that everyone can afford superior screens for their doors and windows.
Sliding or Hinged Screen Doors for Fawkner
Our heavy-duty screen doors come in a variety of options so that you can choose the one that is perfect for your place. Pick the innovative one-way-visibility mesh of our X-Guard screen doors for the front of your house, or our heavy-duty sliding doors for the side or back screen door. Fawkner homeowners can come to us at any time with their custom requirements, and rely on the team to find the perfect solution for their particular needs.
Decorative Security Screen Doors for Fawkner
Whether you have a heritage home or something more modern, the last thing you want is to ruin the style of your property with security doors that look like security doors. Fawkner homeowners can find a style to suit in the Just Doors & Screens range. From Art Deco to Federation Style, to something simple and elegant, we have it all in our decorative range.
Maximum Strength Steel Security Doors for Fawkner
Our steel doors are constructed from 50 mm x 20 mm steel tubing. Their welded construction is designed to provide maximum strength and give you ultimate peace of mind.
Fixed or Retractable Fly Screens for Fawkner
Keep the bugs out while enjoying a refreshing breeze with our aluminium or retractable fly screens. They're ideal for use with evaporative cooling systems that require ventilation, and the retractable fly screens can be placed almost anywhere that traditional fixed fly screens can't.
To find out more about any of our products, or to get a quote for our fly screens, Fawkner locals can contact us by phone, email, or through the online enquiry form.