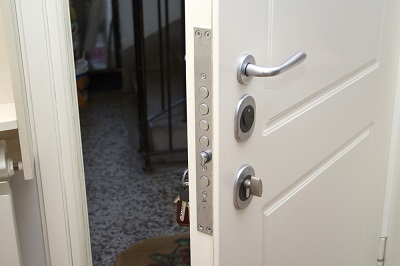 SECURITY DOORS ELTHAM
Just Doors & Screens are the leading providers of security doors in Eltham, focusing on quality and durability across our entire product range. This commitment to superior service means that when it comes to investing in quality security screen doors in Eltham, there's simply no better choice than Just Doors & Screens!
Sliding or Hinged Screen Doors for Eltham
By installing one of our security doors at your Eltham property, you can be sure your precious family and hard-earned belongings are completely protected from crooks. Choose sliding doors with fly screen mesh for the back door, or a screen door with one-way mesh at the front of the house, so you can see out while passers by cannot see in.
Decorative Security Screen Doors for Eltham
Offering both aluminium and steel security doors, Eltham locals can be sure that they are making a truly long-term investment in a quality product. These doors are tough enough to withstand attempts at forced entry, but there is no reason they can't add to the appeal of your home as well. Choose a style from our decorative screen door range that suits your tastes and the style of your home.
Maximum Strength Steel Security Doors for Eltham
In addition to security screen doors, Eltham residents can also turn to Just Doors & Screens for roller shutters, sliding doors, stacker doors, clear view doors, pet doors and window grilles. Our team have the skills, expertise and passion to meet any of your requirements, customising any of our products to suit your needs.
Ensure your front door properly guards your home, and that your backyard doors are not vulnerable to break-ins by speaking to Just Doors & Screens about our security doors in Eltham and surrounds. Just give us a call today on 0439 316 641 for more information!
Fixed or Retractable Fly Screens for Eltham
Choose our fixed or retractable fly screens for your home, and have a better summer. With the right fly screens, Eltham locals can enjoy a fresh breeze and provide better ventilation for their home, without letting pesky insects inside.