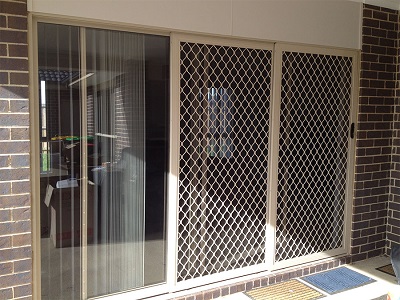 Security Door Doncaster
Wanting to improve the comfort, appeal, and security of your home? Consider Just Doors & Screens' security doors in Doncaster!
Famed for their ability to protect your home, our security doors are constructed from quality aluminium or steel and expertly installed by our team. Many people shy away from investing in security doors, thinking that the fly screen is going to be an eyesore. In reality, companies like Just Doors & Screens are able to provide stylish and appealing screen doors in Doncaster that can actually boost the value of your home!
Sliding or Hinged Screen Doors for Doncaster
Our huge array of security doors in Doncaster can all be fully customised, allowing you to choose the colour, style, and material you most prefer. We only work using the highest quality materials, ensuring our customers receive a truly long-lasting product.
Decorative Security Screen Doors for Doncaster
The majority of our security screen doors feature clean and unobtrusive lines, however if you are after something with a little more flair, then you may wish to try our decorative range of security doors. Rather than worrying that a stylish front door will be hidden behind an ugly security door, you can make the security door itself the feature!
With leadlight inserts, geometric patterns reminiscent of an Art Deco style, or bars and scrollwork perfect for a period home – there's something for everyone in the decorative range.
Maximum Strength Steel Security Doors for Doncaster
Our security doors in Doncaster include:
Whatever your preference or requirements, Just Doors & Screens will be able to tailor a solution to you. Give us a call today on 0439 316 641 to get closer to obtaining your dream security door!
Fixed or Retractable Fly Screens for Doncaster
Choose fixed or retractable fly screens for your home, and enjoy a cool cross breeze or better ventilation for your evaporative cooling system. When they pick Just Doors & Screens' fly screens, Doncaster customers can have traditional framed screens, or convenient retractable fly screens.