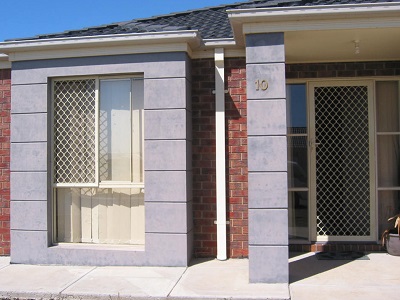 SECURITY DOORS RINGWOOD
Have you been worried about the security in your area? Would you like to obtain complete peace of mind regarding the security of your loved ones and belongings? Just Doors & Screens are proud to offer security doors to Ringwood locals looking to make a truly valuable investment in their home.
Sliding or Hinged Screen Doors for Ringwood
We only utilise the best materials and employ the most skilled staff to create our products, ensuring you are completely happy with the end product. We also complete professional installations of our security doors and screens to make sure it will continue to perform reliably for years to come.
Decorative Security Screen Doors for Ringwood
If you have been looking to improve your home security with sturdy security doors in Ringwood, there's simply no looking past Just Doors & Screens. With custom additions like steel security bars and a secure pet door, there's nothing our team can't do.
Maximum Strength Steel Security Doors for Ringwood
In addition to our famed security screen doors, Ringwood customers also love us for our roller shutters, sliding security doors, stainless steel doors, stacker doors, clear view doors, window grilles and fly screens for doors and windows.
Fixed or Retractable Fly Screens for Ringwood
When they need reliable fly screens, Ringwood homeowners can come to Just Doors & Screens. Our extensive range includes fixed aluminium framed insect screens, pet proof mesh screens, and clever retractable fly screens for doors and windows.
Simply call on 0439 316 641 for a quote or to enquire about our product range.