Pet Doors
Pet doors installed in security doors make it easier for your pets to enjoy the home they share with you. Our pet doors come in 3 different measurements to cater for all pet sizes and allow easy access in and out of your home. Pet doors can be locked to keep your pet safe at night, and can be fitted to any style of security door. Just Doors and Screens' pet doors provide the following features:
UV stabilised plastic
Small 240mm high x 190mm wide
Medium 305mm high x 225mm wide
Large 400mm high x 260mm wide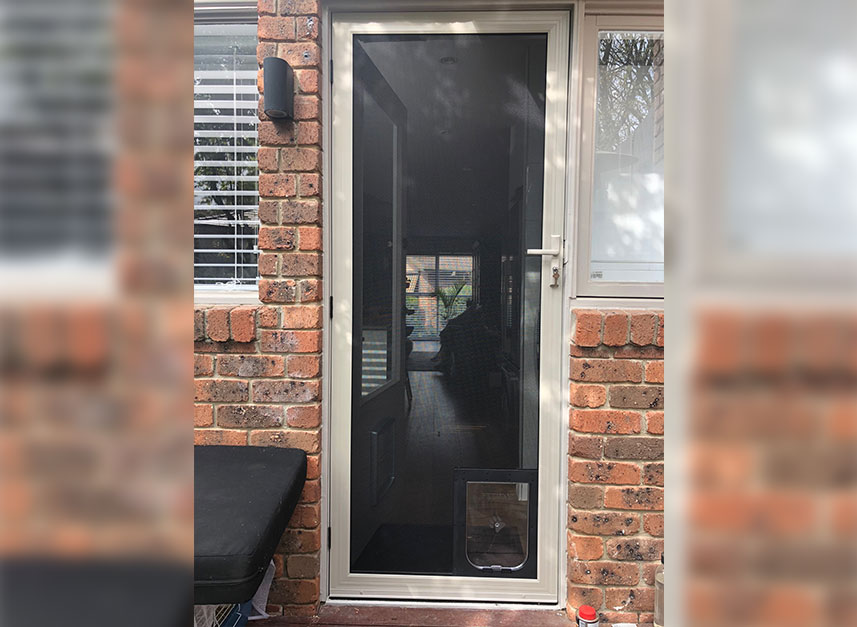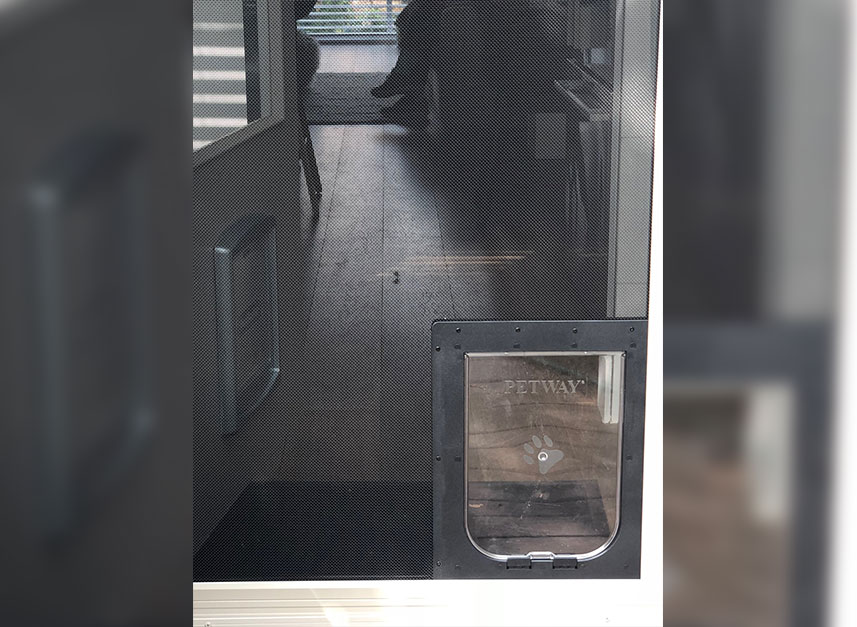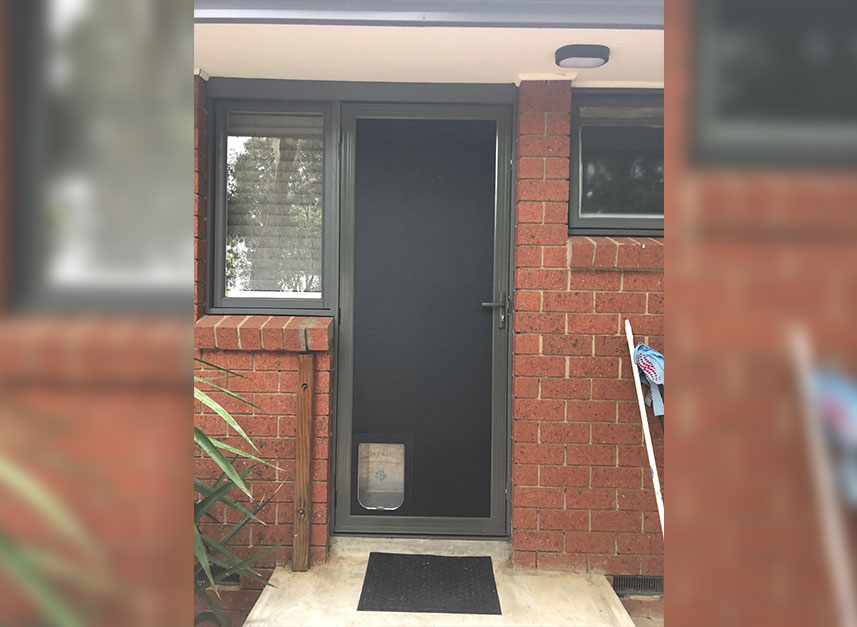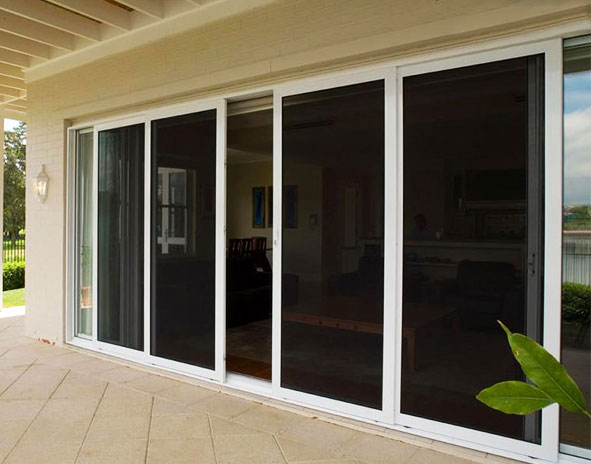 SPECIALISTS
We specialize in the supply and installation of a wide range of quality security doors
Our goal is to provide you with a variety of quality security door options.

Get a FREE Quote