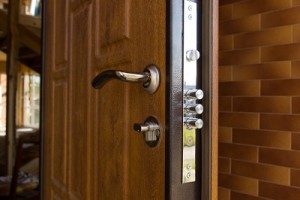 SECURITY DOORS COBURG
Have you been looking for a way to better protect your home? Look no further than Just Doors & Screens' security doors for Coburg homes! Expertly crafted using durable materials, our tough security doors can truly withstand a challenge. The very appearance of a security door will deter criminals, as they will know it would be far too challenging to try to break through a security door. In addition to fortifying your home, security doors also let in light and air while keeping out the bugs and dust!
Sliding or Hinged Screen Doors for Coburg
We only use the highest quality materials to ensure our customers receive a superior end product. As we can customise any order, we can further ensure customer satisfaction by providing exactly what you require.
Decorative Security Screen Doors for Coburg
To further customise their security screen door, Coburg locals can choose from our decorative range. These doors include all the safety features you would expect, but have been crafted with aesthetic appeal in mind, in a range of styles to suit either period or modern homes.
Maximum Strength Steel Security Doors for Coburg
To make sure they get the most out of their security door, Coburg locals can make further additions to their door such as:
Hinged door closers
Sliding door closers
Steel security bars
Hinged door locks (3-point lock)
Single hinged door locks
Sliding door locks
Fixed or Retractable Fly Screens for Coburg
Just Doors & Screens go beyond just providing security doors in Coburg, also offering roller shutters, sliding security doors, stainless steel doors, stacker doors, clear view doors, pet doors, window grilles and fly screens. Coburg customers can then further customise these options, with pet proof mesh for their fly screens, for example. Another popular option is to order retractable fly screens in custom dimensions. This means you can now order fly screens for any doorway or window where traditional fly screens would not have worked.
Don't hesitate – call us today on 0439 316 641 for a quote!