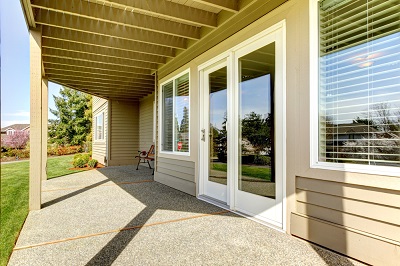 SECURITY DOORS MILL PARK
The team at Just Doors & Screens are proud to offer quality security doors to Mill Park and the surrounding suburbs. Boasting an extensive choice of selections with the flair, shade, durability and overall security to cater to everyone's individual needs, Just Doors & Screens have truly become renowned for our security doors in Mill Park.
Sliding or Hinged Screen Doors for Mill Park
Our experts measure and install your security screen doors in Mill Park. As we custom make all our security screen doors, Mill Park locals can be sure their every requirement is met.
Decorative Security Screen Doors for Mill Park
Our security screen doors in Mill Park are an affordable way to secure your home. Security screen doors in Mill Park not only protect your home from interlopers but also from insects and the like.
There's absolutely no reason these secure doors shouldn't also look beautiful, and so we offer decorative doors with a range of customisation options, including paper glass, black glass, red orchid, black orchid, or kookaburra inserts.
Maximum Strength Steel Security Doors for Mill Park
We also offer the following:
Fixed or Retractable Fly Screens for Mill Park
Here at Just Doors & Screens, we have a range of fly screens, so Mill Park locals can choose the style that's right for them. From pet proof or bushfire rated mesh, to clever retractable fly screens that allow you to easily access doors or casement windows, there is a fly screen option in the range that's right for you. And if there's not, then we will make it for you.
Security Roller Shutters Mill Park
Of course, your doors are not the only part of your home or business that should be secured! Just Doors & Screens offer quality window roller shutters in Mill Park for those wanting to ensure that no part of their property is easy to breach. Thanks to our sturdy roller shutters, Mill Park locals can enjoy true peace of mind when it comes to the safety of their family and security of their property.
Working with only the highest quality materials and having the expertise to custom-make orders, Just Doors & Screens are truly the industry leaders in securing your home. From roller shutters to aluminium sliding security doors, Mill Park residents can count on us!
To discuss your security requirements, give our friendly and professional team a call on 0439 316 641 today.