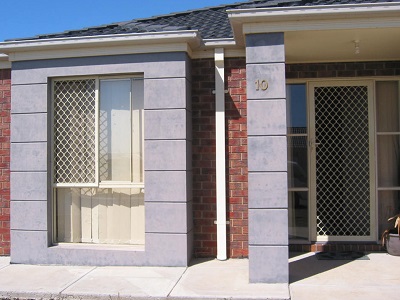 SECURITY DOORS HEIDELBERG
Have you been concerned about your home security? Just Doors & Screens can help to protect your property, belongings and loved ones with our range of security doors in Heidelberg and surrounds.
Sliding or Hinged Screen Doors for Heidelberg
Our team work with the highest quality materials and have the expertise to customise a sturdy security door that precisely meets your needs. When you install a security door to your Heidelberg home, you can greatly minimise the risk of intrusion while also adding value to your property. We are able to provide complete customer satisfaction by customising every order, allowing you to choose the colour and style you desire. Prioritise your family's safety by contacting Just Doors & Screens today!
Decorative Security Screen Doors for Heidelberg
From window shutters to durable security screen doors, Heidelberg residents need look no further than Just Doors & Screens!
For a security screen door that truly fits the style of your home and your own personal tastes, have a look at our decorative range. These doors appeal both to the security conscious, and to those who want to make a practical and stylish addition to their home.
Maximum Strength Steel Security Doors for Heidelberg
In addition to our superior security doors, Heidelberg can also turn to Just Doors & Screens for roller shutters, sliding security doors, stainless steel doors, stacker doors, clear view doors, pet doors, window grilles, fly screens and more!
Fixed or Retractable Fly Screens for Heidelberg
Open up your home this summer and really enjoy the outdoors with our range of fly screens. Heidelberg homeowners can enjoy indoor/outdoor entertaining, a cool breeze, or better ventilation for their evaporative cooling system, with our fixed frame or retractable fly screens.
Just give us a call to discuss the most suitable addition to your property.