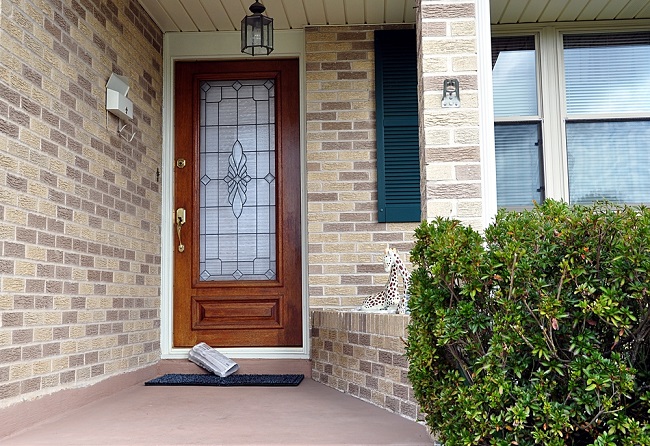 Security Doors South Morang
South Morang is a fast-growing suburb. With great changes happening in the suburb every corner shop, house, office, and restaurant needs safety and security measures in place to deter any unwelcome events. At the same time, many residents are renovating older houses, giving them much needed updates. If you want the security doors South Morang locals rely on to improve their security and the aesthetic appeal of their homes, then talk to the team at Just Doors & Screens today.
Sliding or Hinged Screen Doors for South Morang
Just Doors & Screens is a company offering security doors in South Morang and the surrounding suburbs to make Melburnians feel safe within their properties. When searching for the right security door for your house, there are many characteristics to look for. For example:
Colour schemes
Material choices
Quality
Strength
Durability
Water resistance
Corrosion resistance
Smooth edged frames
Easy operation
Wire mesh options
When taking a walk through the streets of South Morang, you can find security doors at many homes and may wonder about getting your very own security door for your South Morang home. Our doors come in strong and durable aluminium and stainless-steel marine grade 316 to give you a strong feeling of security in your home. Security screen doors can also be installed with aluminium or stainless-steel marine grade 316 frames with a thin, fine black mesh, transparent enough to have a look of what is going on outside.
Decorative Security Screen Doors for South Morang
Security screen doors are multi-purpose, with just one upfront investment cost being able to provide ongoing benefits. The main purpose of the security screen door is to provide security but it can also keep irritating bees, mosquitoes, moths and other insects outside, while still being transparent and airy enough to let sunlight and a lovely breeze into the home.
It is important for sunlight to light up the house, with heat also having the ability to kill some harmful bacteria on tiled floors and carpets. Sunlight and fresh air are also helpful for eliminating unpleasant room odours. Our security screen doors for South Morang locals are the right choice for all your residential and commercial needs. They come in a variety of designs and colour schemes to suit any surrounding, whether it is a door leading to your backyard, swimming pool etc.
Maximum Strength Steel Security Doors for South Morang
Whether you opt for simple security doors or the more modern security screen doors, all our products are manufactured with extreme care and technique from our experienced door installers. We guide you at every step of the way, after all, it is for protecting you and your family, and our team makes it their mission to give you the best service possible.
Fixed or Retractable Fly Screens for South Morang
Fly screens are a great way to let the outdoors in, without letting flies, mosquitoes, wasps or moths in too. We have a wide range of fly screens so South Morang customers can choose the pet proof mesh or tough stainless-steel fly-wire that meets their needs. Choose aluminium framed fly screens for your windows, or retractable fly screens for doorways, and enjoy the great outdoors your way.
Security Roller Shutters for South Morang
In addition to ensuring your home has secure entryways, Just Doors & Screens also offer reinforcement for your windows in the form of roller shutters and security shutters for South Morang homes and businesses. Perfect for fully securing your windows, providing complete security or locking up your business at the end of the day, our security roller shutters can be relied upon to withstand security breaches. Constructed from durable aluminium and available in your desired colour, our security roller shutters will add both a functional and aesthetic touch to your property.
When it comes to fully securing your property with security doors, security screens, security shutters or roller shutters, South Morang locals need look no further than the team that truly takes our job seriously; Just Doors & Screens.
At Just Doors & Screens, we believe in empowering our customers with the doors and screens that can contribute to their well-being for years to come, and that are appreciated for fulfilling the purpose. So drop by our office for more information or call now on 0439 316 641 for a free quote.