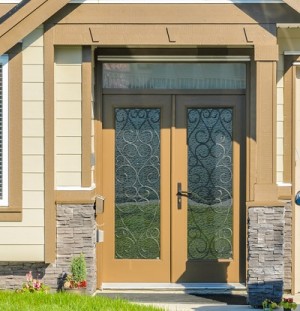 SECURITY DOORS CRAIGIEBURN
Have you been concerned about your home security? Have businesses around yours been broken into? To completely secure your home or business's entryways, reach out to Just Doors & Screens to find out more about our extensive range of security doors for Craigieburn!
Sliding or Hinged Screen Doors for Craigieburn
Our professional team can fully customise our security screen doors for Craigieburn properties of all descriptions, ensuring that the end result is exactly what you require. From malleable aluminium to sturdy steel, we only work with superior materials that can truly withstand a challenge. We also provide professional security door installations, as a door needs to be installed properly to truly do its job. As well as bolstering the security of your home, security doors also help you enjoy natural light and a cool breeze from outside without letting bugs and dust into your home.
Decorative Security Screen Doors for Craigieburn
To make sure everyone has a security screen door that truly suits their home, we supply decorative door panels in a range of styles. From contemporary to classic, Art Deco or Australiana, we have a screen door that will suit your style.
From fly screens for your home's windows to dependable security doors, Craigieburn locals can rely on Just Doors & Screens to keep them safe in style!
Security Roller Shutters Craigieburn
Just Doors & Screens offer more than just security doors to Craigieburn locals, with a range of roller shutters, sliding security doors, stainless steel doors, stacker doors, clear view doors, pet doors, window grilles and fly screens also being on offer. Give us a call on 0439 316 641 to discuss the best product for your needs!
Maximum Strength Steel Security Doors for Craigieburn
Fixed or Retractable Fly Screens for Craigieburn
With our range of fixed or retractable fly screens, Craigieburn homeowners can let a cool cross breeze through their house, without also letting in annoying insects. You may choose fixed aluminium framed fly screens for awning windows, or retractable fly screens for doorways, or casement windows.