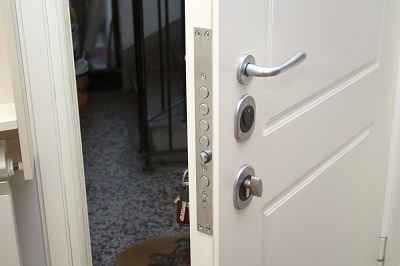 Security Doors and Screens Watsonia
Are you kept up at night by concerns about your home security? Have you been looking for a way to secure your home without unsightly grilles and fences? Just Doors & Screens can help, providing stylish and sturdy security doors to Watsonia homes.
There's more to our security screens than visual appeal. All our products are constructed using high-quality materials and flawlessly installed by our professional team to ensure reliability and ongoing performance. As well as fortifying your home, security doors with fly screens also improve your standard of living by letting light and air into the home while keeping the bugs and dust out.
Our expert team can customise any order, allowing you to tweak the style and colour of your security door to best suit your property. Invest in your family's safety today by speaking to Just Doors & Screens about our security screens for doors and windows!
Roller Shutters, Screen Doors & Fly Screen in Watsonia
In addition to security doors, Watsonia homeowners can also find other security solutions at our store including roller shutters, sliding security doors, stainless steel doors, stacker doors, clear view doors, pet doors, window grilles and fly screens. Just give us a call today on 0439 316 641 for more information on how we can help you.