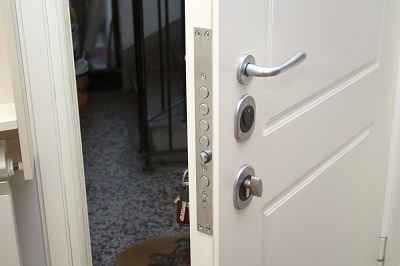 SECURITY DOORS NORTHCOTE
When it comes to your family's security, there is simply no room for compromise. Invest in peace of mind with Just Doors and Screens' security doors for Northcote properties.
Sliding or Hinged Screen Doors for Northcote
Our security screens can be applied to doors and windows alike, with our security doors featuring a sturdy steel frame. These durable materials paired with our expert knowledge and professional installation services mean you will end up with a product that will truly serve you for years to come.
Decorative Security Screen Doors for Northcote
As we offer both aluminium and steel security screen doors, Northcote homeowners will be able to choose the material that best suits their needs. If you are searching for something with a little more flair, then our decorative aluminium security doors might provide the ideal solution for you.
Maximum Strength Steel Security Doors for Northcote
If you have been looking to further fortify your security door, Northcote locals can count on us for a range of optional extras like:
Hinged door closers
Sliding door closers
Steel security bars
Hinged door locks (3-point lock)
Single hinged door locks
Sliding door locks
In addition to our security doors, Northcote locals can also turn to us for roller shutters, sliding doors, stacker doors, clear view doors, pet doors and window grilles.
Fixed or Retractable Fly Screens for Northcote
When they choose the right fly screens, Northcote locals can really make the most of their homes. Open up doors and windows to give your home a good airing, making the most of the good weather, or providing the ventilation needed by your evaporative cooling system.
If you're ready to prioritise your home security, call us today on 0439 316 641 for more information!