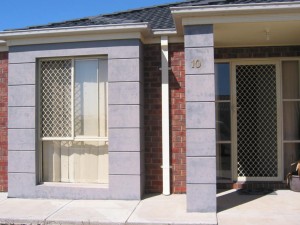 SECURITY DOORS DONNYBROOK
Just Doors & Screens offer a huge range of security doors to Donnybrook locals looking to better protect their home or business. We are committed to creating durable and lasting products that will continue to serve your family's needs for years to come, working with the highest quality materials to make this possible. By turning to us for their security door, Donnybrook residents can be sure they are making a truly long-lasting and worthwhile investment in their home's security.
Sliding or Hinged Screen Doors for Donnybrook
Our expert team have the skills and expertise to fully customise any order, meaning you can choose the material, style and colour that best meets your needs. Choose practical sliding screen doors for the side or back door, and a decorative hinged door for the front of your home.
Decorative Security Screen Doors for Donnybrook
For a security screen door Donnybrook homeowners will be truly proud of, rather than one they simply put up with, why not have a look at our decorative range. These stylish doors with decorative inserts can easily become the front door that you put on display, adding to the appearance of your home.
Maximum Strength Steel Security Doors for Donnybrook
Tested for strength to withstand would-be intruders, our steel security doors have passed the Anti-Jemmy Test (AS5039 – 2008), Knife-Shear Test (AS5039 – 2008), and Impact Test (AS5039 – 2008) for your complete peace of mind.
Fixed or Retractable Fly Screens for Donnybrook
In addition to security and fly screen doors, Donnybrook locals will also find roller shutters, sliding doors, stacker doors, clear view doors, pet doors and window grilles at Just Doors & Screens, allowing you to completely secure your windows, doors and more! Don't put off your home security any longer – turn to Just Doors & Screens for a custom solution.
Secure your home against insects too with our range of fixed or retractable fly screens! Donnybrook homeowners can even customise their fly screens with the tough pet proof mesh, or other specialised mesh, that suits their needs.
As the experts in security doors, Donnybrook can count on us. Give our team a call today on 0439 316 641 for a quote or to discuss your security requirements.