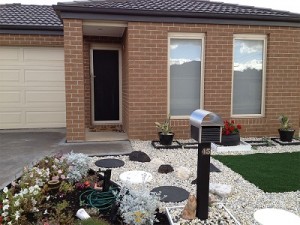 Security Screen Doors Diamond Creek
Do you feel like it is time to bolster the security of your home or business? Reach out to Just Doors & Screens, the experts in providing security screen doors in Diamond Creek and surrounds. in addition to durable security screen doors, we also offer roller shutters, sliding security doors, stainless steel doors, stacker doors, clear view doors, pet doors, window grilles and fly screens which can be customised to suit your exact needs.
By installing security doors, Diamond Creek locals can sleep easier at night, at peace in the knowledge that their home's most vulnerable spots are secure. Fences, chains and grilles can make your home look unpleasant, with Just Doors & Screens striving to provide attractive and stylish security screens for doors and windows instead.
In addition to the protecting your home and adding visual appeal, security doors also allow you to enjoy a cool breeze and a view of the outdoors while keeping out pesky bugs and irritating dust.
Our range of security doors in Diamond Creek include:
Aluminium Security Doors
Steel Security Doors
Steel Security Screen Doors
Sliding Security Doors
Aluminium Sliding Security Doors
Clear view Doors
Decorative Doors with Paper Glass, Black Glass, Red Orchid, Black orchid, kookaburra etc.